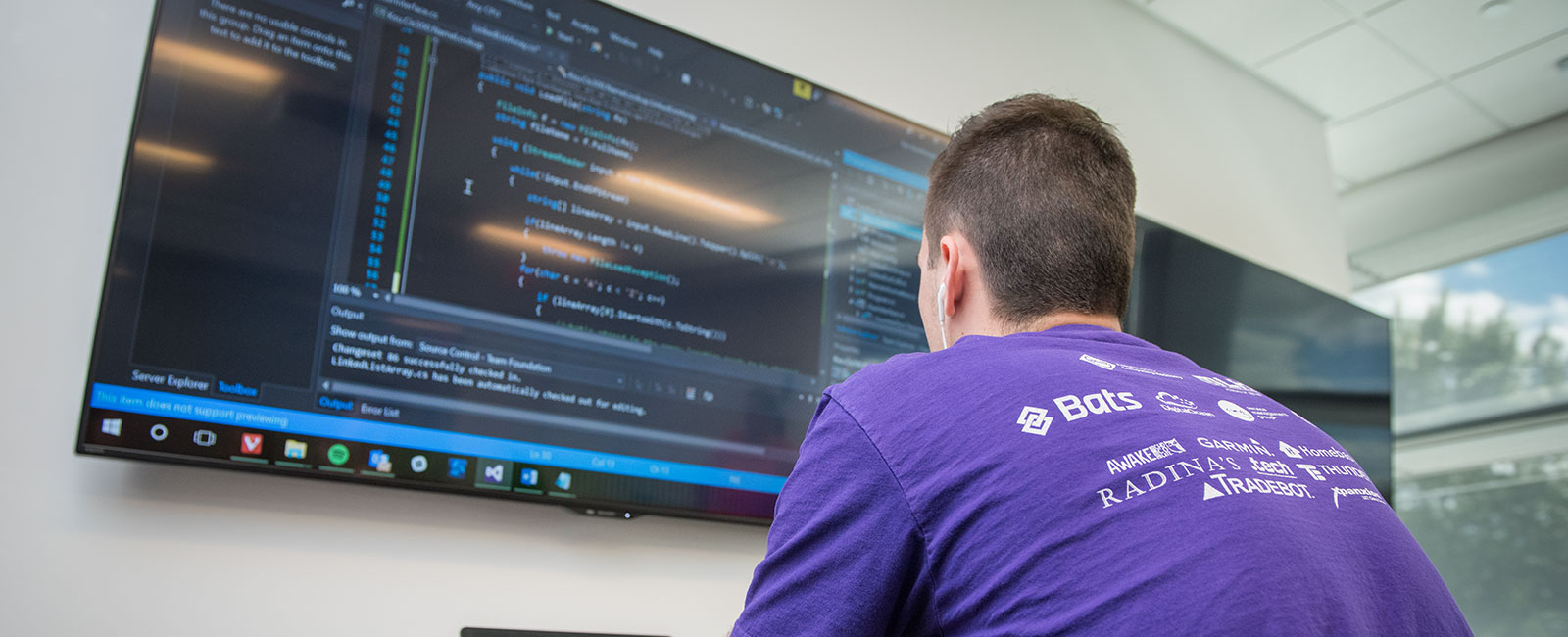 Academic Programs
The department of computer science offers ABET-accredited options for undergraduate programs with multiple areas of specialization, concurrent bachelor's and master's programs, and graduate programs with an online option.
Make an Impact
As part of Kansas State University's Carl R. Ice College of Engineering, the department of computer science is committed to offering high-quality degree programs. Not only do we educate our graduates to become leaders in the competitive world of technology, we also prepare them to make an impact on all industries through their cutting-edge knowledge and training.
Undergraduate Programs
Computer science studies the design of computational devices and processes, the transfer and transformation of information, and techniques for making processes efficient and intelligent. The field is both creative and scientific, ranging from the study of theoretical algorithms to the practical problems of designing and implementing software.
Computational Core
The Computational Core is a set of computer programming courses designed to provide students of any major with the fundamental knowledge to utilize programming in a variety of situations through a certificate, bachelor's degree or high school-level computer science education.
Graduate Programs
Work with world-class faculty in any of the two graduate programs offered by the department — master's and doctorate degrees. The master's degree can be completed either in person or online. We offer multiple areas of study for finding your best fit.